To infinity and beyond
August 17, 2023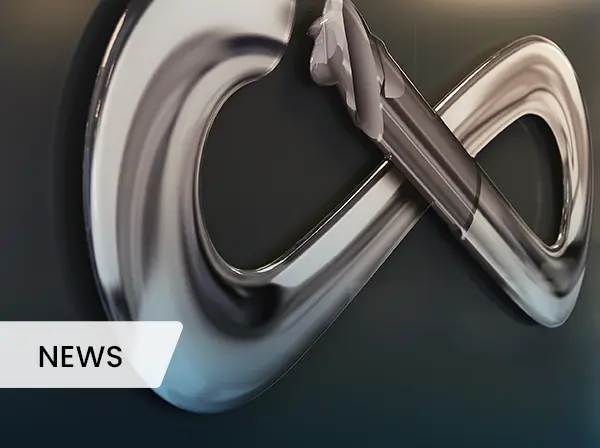 Quickgrind is a renowned UK-based manufacturer with over five decades of expertise in cutting tool design and production. We are dedicated to delivering not just products but efficiency-driven solutions to its customers. Over the past five years, we have invested £4 million in its operation, channelling resources into new processes and technological advancements to maintain a pioneering position in cutting tool development and production. Our Infinite Possibilities programme focuses on customised solutions in order to give our customers the right tool, for the right job, at the right price.
Nowhere is this more apparent than in the field of composites. The widespread adoption of high-performance lightweight materials such as carbon fibre-reinforced polymers (CFRP) and their combinations with metallics, involves reducing component weight to enhance performance and efficiency. Although these materials exhibit exceptional mechanical properties, they also share certain production drawbacks, notably the challenge of machining precisely and efficiently. Collaborating with various universities and research centres, Quickgrind develops highly specialised cutting tools for this growing sector. Partnerships include the Lightweight Manufacturing Centre at the Advanced Forming & Research Centre (AFRC) in Strathclyde and the Future Metrology Hub at Huddersfield University.
The perfect Fusion
Crucially, we understand the importance of developing specialised composite tools for the machining of advanced materials, rather than using traditional metal cutters. To this end it has introduced its ground-breaking Fusion range of composite cutters which includes milling tools, dagger drills, drill/reamers, rippers, model board cutters and routers.
Typically constructed from fabric materials mixed with resins and additives such as glass, aramid fibres, or even metals, composite materials demand precise cutting edge geometry and helix angles that ensure efficient cutting without material separation. Heat management is also critical, so specialised coatings allow cutting tools to operate at higher speeds while maintaining sharp edges. Other innovative features include through-tool air blast features for MQL (minimum quantity lubrication).
Understanding the importance of cutting data encompassing factors such as speeds, feeds, depth of cut, and the application of suitable dust extraction is also a factor. Neglecting dust extraction can lead to heat build-up, raising the risk of fire, burnt edges, delamination, and fibre damage.
Fixture design is equally vital, as vibration and stability directly influence machining data and surface quality. Compared to metal machining, working with composites remains relatively new for many manufacturers. Often, methodologies borrowed from woodworking and traditional crafts are used. Gathering empirical cutting data for composites is challenging due to their variability, but while Quickgrind can offer starting values for standard composites, their preference is to collaborate with customers to provide holistic solutions rather than 'off-the-shelf' tools with pre-set data.
Anticipating future trends, Quickgrind envisions an increased role for robotic systems in trimming and drilling composite materials, driven by advancements in robotics, collaborative robots (cobots), and flexible systems.
While many companies believe expensive polycrystalline diamond (PCD) tools are the sole option for composites, We pioneer carbide tooling with suitable geometry and coatings for comparable performance at a more cost-effective price. Their differentiator lies in not selling generic tools. The company collaborates with clients to develop the ideal tools, considering factors like diameter, flute length, reach, and more, along with the most suitable cutting geometry and coating. Through the Infinite Possibilities programme, they can craft the perfect solid carbide cutting tool for a given operation.
A partner, not just a supplier
Partnering closely with customers, our comprehensive understanding of diverse cutting geometries, carbide grades, and coatings informs machining strategies for various composite materials. Long-standing relationships with industry leaders have established them as a tooling partner, not just a supplier. Their commitment to enhancing products and services is why they maintain lean tool stock levels, enabling swift integration of improvements.
Sinusoidal machining strategies for CFRP, tapping into the full flute length while minimizing heat, have garnered attention. Our ongoing efforts involve incorporating this methodology into cutting tool geometries.
Also within our Fusion range, the company has introduced a range of geometries and coatings for drills and cutting tools aimed at machining epoxy tooling and model boards. These enhancements have tripled tool life for commonly used fixtures and mould tool machining.
In essence, our journey transcends conventional tool manufacturing. It's a story of innovative collaboration, customised solutions, and a commitment to constant improvement, all fuelled by their Infinite Possibilities philosophy.