Alligator Duo Ballnose
The ball nose with bite.
The 2 flute Alligator Duo ball nose designed for high productivity machining of aluminium and other non-ferrous materials.
Features
The Alligator Ballnose is part of our successful Alligator end mill range and provides exceptional performance in most non-ferrous materials including aluminium and aluminium alloys.
Copy milling, contour milling and profile milling are all strategies these tools cope well with, providing a high degree of swarf removal and tool wear resistance. They are available in uncoated for most applications or with our TX coating for the more testing materials.
If you are worried this will incur high costs and long deliveries, our Infinite Possibilities® programme is here to provide you with exactly the tool you need at little more than a standard tool price and on a short delivery time.
Benefits
High productivity machining of aluminium, aluminium alloys and non-ferrous materials.
Superior grinding techniques provide high material removal rates and excellent chip evacuation.
Optional TX coating for ultimate abrasion resistance and low co-efficient of friction.
Maintains sharp edges and also suitable for remanufacture and recoating.
Versions with surface thickness options of 0.5-2μm and micro hardness of >500Hv.
DIN or other shank standards as required.
Taper to shank gives added strength.
Application
Chamfer
Slotting
Side Finishing
Profile Milling
Ramping
Pocket Milling
Side Roughing
3D Milling
Helical Milling
DOWNLOAD BROCHURE
Gladiator, Zodiac and Alligator Ballnose Brochure.
DOWNLOAD
Create the perfect tool for your job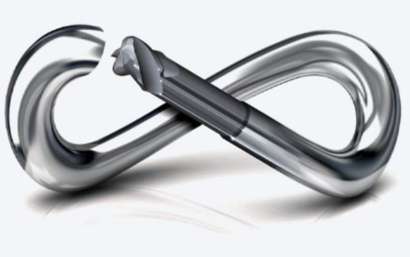 Can't find what you need in our standard Alligator Duo Ballnose range? Simply provide your tool specification here and we will provide you with a quotation*
*Minimum of three order quantity
What happens next?
Once you submit your tool specification, our team will review and supply a quotation via email for the quantity specified.
From approval of your order, dispatch is usually 2 to 3 weeks, with a priority service available at extra charge.
All bespoke tools are non-refundable.