Bulldog
The very best of British.
Specially designed for operations such as deep pocketing and slotting in difficult to machine materials

Features
The very best of British.
The superior mould and die tool, Bulldog is available in an almost infi nite choice of size, diameter, radius and reach. This state-of-the-art masterpiece produces exceptional results with significant productivity increases and reduced production costs.
Specially designed to reduce vibration under heavy cutting conditions and with high volume metal removal (HV-MRR), Bulldog is ideal for operations such as deep pocketing and slotting in difficult to machine materials without push-off as found with inferior tools.
Benefits
Higher speeds and feeds possible with increased productivity and high metal removal rates.
XRed and MX coatings aid chip flow and give high resistance to wear.
Developed to suppress vibration and harmonics with reduced machining forces and to give increased tool life
Enhanced radii geometries ensure high stability during machining with enhanced chip fl ow
Unequal helix and variable flute design
Strengthened core
Ideal for roughing applications in mould and die steels
Suitable for tool steels such as H11, H13, D2 and P20 and hardened alloys up to 62HRC
Application
Slotting
Profile Milling
Ramping
Pocket Milling
3D Milling
Helical Milling
DOWNLOAD BROCHURE
For more information about Bulldog download our brochure.
DOWNLOAD BROCHURE
Create the perfect tool for your job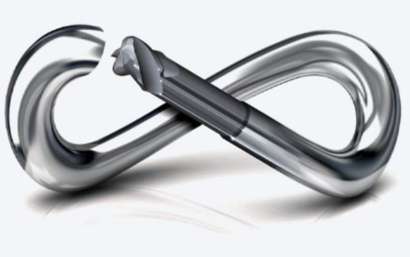 Can't find what you need in our standard Bulldog range? Simply provide your tool specification here and we will provide you with a quotation*
*Minimum of three order quantity
What happens next?
Once you submit your tool specification, our team will review and supply a quotation via email for the quantity specified.
From approval of your order, dispatch is usually 2 to 3 weeks, with a priority service available at extra charge.
All bespoke tools are non-refundable.