Corner Rounders
Corner rounding and deburring made easy
High Performance Solid Carbide Corner Rounding Cutters

Features
Generally used to produce a specific radius on a component in one operation, corner rounders can also remove burrs or sharp edges.
The pilot diameter significantly impacts the tool's performance. Larger pilot diameters enable the tool to operate at lower speeds, while smaller ones allow for higher speeds due to their increased effective cutter radius. The effective cutter diameter can be calculated using these equations based on the radius-to-pilot ratio:
Radius/Pilot Ratio < 2.5: Effective Cutter Diameter = Pilot Diameter + Radius
Radius/Pilot Ratio ≥ 2.5: Effective Cutter Diameter = Pilot Diameter + 0.7x Radius
Larger pilot diameters offer enhanced strength compared to smaller ones, thanks to the extra material behind the radius. Smaller pilots may be required for clearance in narrow slots or holes, facilitating tighter turns when machining inside corners.
Benefits
A 5° flare on the pilot and shoulder helps blend the radius smoothly on the workpiece, avoiding over-cuts.
Flared Corner Rounding End Mills provide more forgiveness and leave a clean surface finish, eliminating the need for a second finishing operation.
Unflared corner rounders produce a complete radius on the workpiece.
Our corner rounders are available in 2, 3, and 4 flute variants. 2-flute styles are commonly used for aluminum and non-ferrous materials.
3-flute tools are gaining popularity for these materials due to their softer nature, allowing for larger chips without impacting tool life.
4-flute tools when machining steels to prolong tool life by distributing wear across multiple teeth. 4-flute tools can also operate at higher feed rates compared to 2 or 3-flute tools.
BESPOKE PRODUCT
Talk to us now about your bespoke tooling requirements.
EMAIL NOW
Create the perfect tool for your job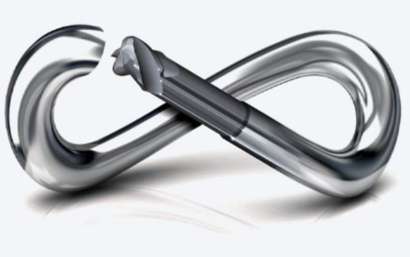 Can't find what you need in our standard Corner Rounders range? Simply provide your tool specification here and we will provide you with a quotation*
*Minimum of three order quantity
What happens next?
Once you submit your tool specification, our team will review and supply a quotation via email for the quantity specified.
From approval of your order, dispatch is usually 2 to 3 weeks, with a priority service available at extra charge.
All bespoke tools are non-refundable.