Dovetail
Get into the groove
High Performance Solid Carbide Dovetail Cutters

Features
Dovetail cutters are used in a broad range of applications and can have numerous variations of taper angle, top and bottom diameter.
They are typically used to produce dovetail O-ring grooves in fluid and pressure components as well as industrial slides.
The trapezoidal 'dove tail' shape makes it important to understand the correct selection of cutting data in order to realise optimum results. The larger end diameter is used to calculate the speed while the smaller neck diameter is used when calculating the feed.
The most common cutters have 45° or 60° angles but we regularly produce tools with anything from 10° to 120° and with wide variations of corner radius.
We will work with you to achieve the optimum geometry, number of teeth and any coating to give you a smooth cutting and efficient tool.
Benefits
Force-resistive submicrograin carbide for strength and toughness.
2 to 4 flutes and coating options available.
Uncoated and coated.
Neck diameter and length to suit your application.
Trapezoidal 'dove tail' shape.
DIN or other shank standards as required.
BESPOKE PRODUCT
Talk to us now about your bespoke tooling requirements.
EMAIL NOW
Create the perfect tool for your job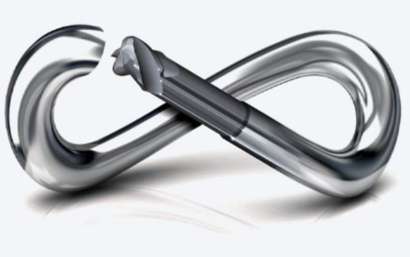 Can't find what you need in our standard Dovetail range? Simply provide your tool specification here and we will provide you with a quotation*
*Minimum of three order quantity
What happens next?
Once you submit your tool specification, our team will review and supply a quotation via email for the quantity specified.
From approval of your order, dispatch is usually 2 to 3 weeks, with a priority service available at extra charge.
All bespoke tools are non-refundable.