Fusion Range
Conquering composites
High Performance Solid Carbide Composite Cutters

Features
Quickgrind has been at the forefront of developing and manufacturing tools for the high productivity trimming, milling, routing, drilling and reaming of composite materials for many years.
Take our Dagger drills, used for producing accurate holes without delamination as they exit the hole. For even finer tolerance work we also offer our Dagger drill/ream.
Our R&D team will analyse your manufacturing method and produce cutting tools to reduce the effects of vibration, heat, material build up and tool wear. When approached by a well known aerospace manufacturer to improve the machining of glass epoxy board we looked at machine set up, stability of workpiece, spindle power and swarf extraction amongst other factors. Using the correct mix of carbide grade, cutting edge geometry, length of flute and reach, coating and by introducing our Amrita anti-vibration technology, the result was a cutting tool that reduced their cycle times by 40% and improved tool life by 60%.
Specification
AMRITA anti-vibration feature
Diamond cut
Neck length and diameter to suit application
DIN or other shank standards as required
through-tool air blast or MQL (minimum quantity lubrication)
Chip breaker edge to manage chip size – also suitable for cutting model board
Number of flutes, helix angle and ballnose end as required
Straight flutes, right hand helix or left hand helix
Developed to work with:
CFRP (carbon fibre reinforced polymers)
glass epoxy laminates
sandwich materials
engineered plastics
wood
Application
Profile Milling
Pocket Milling
Side Roughing
Helical Milling
BESPOKE PRODUCT
Talk to us now about your bespoke tooling requirements.
EMAIL NOW
Create the perfect tool for your job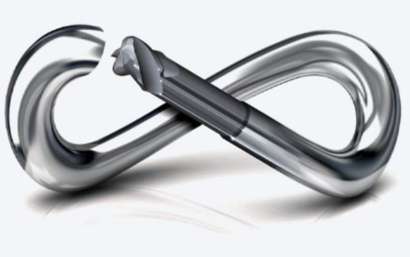 Can't find what you need in our standard Fusion range? Simply provide your tool specification here and we will provide you with a quotation*
*Minimum of three order quantity
What happens next?
Once you submit your tool specification, our team will review and supply a quotation via email for the quantity specified.
From approval of your order, dispatch is usually 2 to 3 weeks, with a priority service available at extra charge.
All bespoke tools are non-refundable.