Gladiator
A real winner.
This world beating 2 flute ballnose cutter is used to great effect in mould and die, general engineering and on components such as turbine blades.

Features
Whether used with a 90° or 10-15° tilt approach Gladiator is a stable and accurate tool allowing for high speed cutting and machining. It is suitable for roughing, semi-finishing, finishing and super-finishing with profile, copy or contour milling. We encourage our clients to tell us what their issues, aims and future expectations are and through our Infinite Possibilities® programme we develop the optimised tools and cutting strategies for their production.
Benefits
Flute lengths to suit your applications.
Neck relieved to overcome reach issues.
From stub length to long series or extra long.
Micro ballnose with taper neck for added strength.
Coating options to aid chip flow & resist wear.
Application
Chamfer
Slotting
Side Finishing
Profile Milling
Ramping
Pocket Milling
Side Roughing
3D Milling
Helical Milling
DOWNLOAD BROCHURE
Gladiator, Zodiac and Alligator Ballnose Brochure.
DOWNLOAD
Create the perfect tool for your job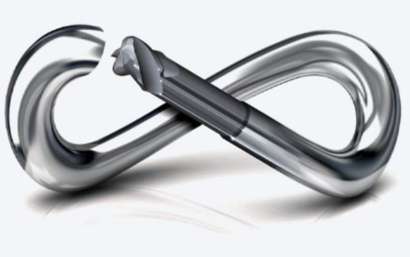 Can't find what you need in our standard Gladiator range? Simply provide your tool specification here and we will provide you with a quotation*
*Minimum of three order quantity
What happens next?
Once you submit your tool specification, our team will review and supply a quotation via email for the quantity specified.
From approval of your order, dispatch is usually 2 to 3 weeks, with a priority service available at extra charge.
All bespoke tools are non-refundable.