Hypermill
Strength with durability
High Performance Solid Carbide Hypermills
Features
Hypermills are available with 2, 3 , 4 or more flutes and with square-end or corner radius. Flute lengths are generally 1.5-2.5xD. Shanks are tapered for added rigidity, with fillet radii for further strength.
Geometry and coatings, where required, are designed into your tool for optimum performance.
We will work with you as part of our Infinite Possibilities® programme to provide the optimum tool, enabling you to produce the best, most accurate parts in the shortest cycle times.
Benefits
Micrograin solid carbide
DIN or other shank standards as required.
Tapered neck for strength and support.
Radius blend for increased strength and durability.
2, 3, 4 or more flutes, square end or corner radius.
Various edge preparations.
Choice of coatings available.
Application
Slotting
Pocket Milling
3D Milling
Helical Milling
BESPOKE PRODUCT
Talk to us now about your bespoke tooling requirements.
EMAIL NOW
Create the perfect tool for your job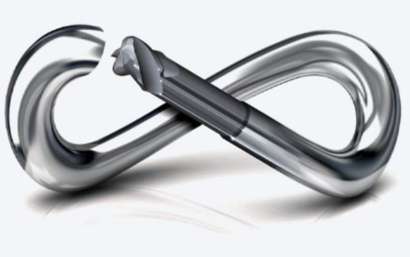 Can't find what you need in our standard Hypermill range? Simply provide your tool specification here and we will provide you with a quotation*
*Minimum of three order quantity
What happens next?
Once you submit your tool specification, our team will review and supply a quotation via email for the quantity specified.
From approval of your order, dispatch is usually 2 to 3 weeks, with a priority service available at extra charge.
All bespoke tools are non-refundable.