Leopard DHD – Deep Hole Drills
Process-reliable deep hole drilling.
The Leopard DHD rises to the challenge of deep hole drilling with reliable efficiency, up to 50×D.

Each tool is produced with perfect symmetry – geometries, tolerances and point angles are all optimised for the best possible performance.
Correct procedures need to be adopted for successful drilling of deepholes ≥20xD and above. Always use a Quickgrind pilot drill (designed+0.02-0.05mm larger than the long drill diameter) and drill to 3-6xD(depending on drill depth) in preparation for the long series drill.
The follow-on drill should enter without coolant and at a much reduced speed and feed, stopping short of the drilled depth. Run at selected higher speed and with coolant before proceeding.
As with all drilling applications there are many variables which is why we recommend discussing with our technical team who will help with drill selection and design.
A choice of superior coatings.
Low cutting force.
25 degree helix option for ultra-deep drilling.
Optimised flute design.
Long tool life with reduced machining times.
Optimal tool stability.
Ideal for die and mould industry.
Drilling.
Drilling with Chamfer.
DOWNLOAD BROCHURE
Our full range drill brochure.
DOWNLOAD
Create the perfect tool for your job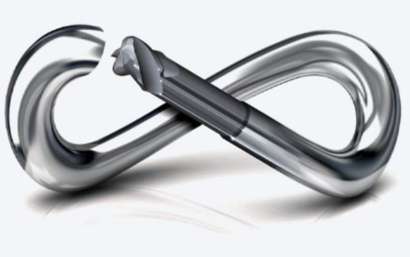 Can't find what you need in our standard Leopard range? Simply provide your tool specification here and we will provide you with a quotation*
*Minimum of three order quantity
What happens next?
Once you submit your tool specification, our team will review and supply a quotation via email for the quantity specified.
From approval of your order, dispatch is usually 2 to 3 weeks, with a priority service available at extra charge.
All bespoke tools are non-refundable.