Phantom
Four flutes, extended life.
Phantom is a 4 flute that performs like a 16 flute.

Features
A development of our Spectre the Phantom is a lens type tool that has been designed to be remanufactured many times using our QuickEdge process.
Phantoms achieve 5-6x tool life over normal end mills in roughing operations and have become firm favourites in motorsport and aerospace, where they are used to machine titanium and stainless steel.
A relatively small depth of cut at high feed delivers great advantages to engineers and programmers.
Benefits
Designed to be remanufactured multiple times.
Neck relieved to overcome reach issues.
XRed Coating for superior performance.
Applications
Slotting
Profile Milling
Ramping
Pocket Milling
3D Milling
Helical Milling
DOWNLOAD BROCHURE
For more Information about Phantom dowbnload our brochure.
DOWNLOAD BROCHURE
Create the perfect tool for your job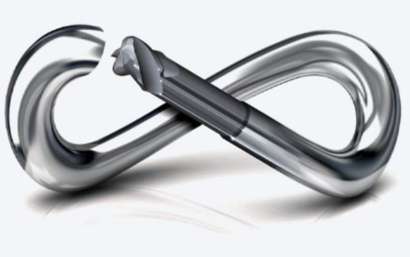 Can't find what you need in our standard Phantom range? Simply provide your tool specification here and we will provide you with a quotation*
*Minimum of three order quantity
What happens next?
Once you submit your tool specification, our team will review and supply a quotation via email for the quantity specified.
From approval of your order, dispatch is usually 2 to 3 weeks, with a priority service available at extra charge.
All bespoke tools are non-refundable.