QAlu
Balanced 3 flute for high speed milling.
The QAlu is a high performance 3 flute solid carbide end mill designed with 3 teeth to centre for balanced HSM.

Features
Open gullets within the geometry allow for ramping and plunging at higher feed rates while the TX-R coating and polished flutes enhance performance and finish. QAlu is excellent for roughing and finishing.
Designed with sharp corner geometry QAlu is ideal for machining square corners in manufactured parts, and the corner radius makes it suitable for aerospace projects.
Benefits
Ramping and plunging at high feeds
Sharp corner edge geometry for clean cutting and finishing
TX-R is a ta-C PVD Arc coating with a thickness of <0.5μm
Hardness HV 0.02 >5000
Oxidation temperature 500°C
Coefficient of friction <0.1
Application
Slotting
Side Finishing
Profile Milling
Ramping
Trochoidal Milling
Pocket Milling
Side Roughing
Helical Milling
DOWNLOAD BROCHURE
for more information about QAlu download our brochure.
DOWNLOAD BROCHURE
Create the perfect tool for your job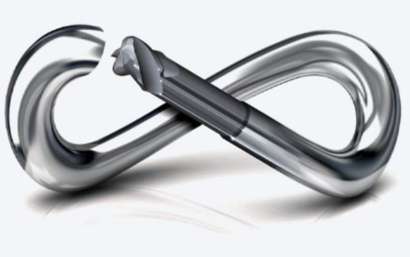 Can't find what you need in our standard QAlu range? Simply provide your tool specification here and we will provide you with a quotation*
*Minimum of three order quantity
What happens next?
Once you submit your tool specification, our team will review and supply a quotation via email for the quantity specified.
From approval of your order, dispatch is usually 2 to 3 weeks, with a priority service available at extra charge.
All bespoke tools are non-refundable.