QBall
Unique geometry for most applications.
The QBall 4 flute universal carbide ball nose.

Features
The QBall 4 flute universal carbide ball nose with MX coating is suitable for a wide range of materials, from steels through to exotic alloys. Its unique geometry makes this tool suitable for most applications.
Benefits
Latest MX PVD coating developed specifically for aggressive machining conditions in steels and cast iron
Maintains sharp edges and is also suitable for remanufacture and recoating
HV hardness 3300, 2-4μ thickness, <0.6 coefficient of friction PVD AlTiN and micro hardness of >500Hv
Application
Chamfer
Slotting
Profile Milling
Ramping
Pocket Milling
Side Roughing
3D Milling
Helical Milling
DOWNLOAD BROCHURE
For more information about QBall download our brochure.
DOWNLOAD BROCHURE
Create the perfect tool for your job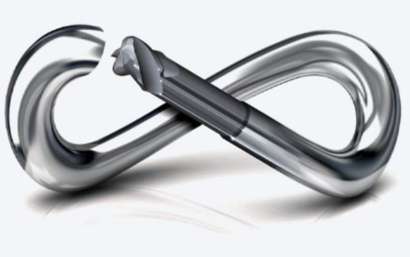 Can't find what you need in our standard QBall range? Simply provide your tool specification here and we will provide you with a quotation*
*Minimum of three order quantity
What happens next?
Once you submit your tool specification, our team will review and supply a quotation via email for the quantity specified.
From approval of your order, dispatch is usually 2 to 3 weeks, with a priority service available at extra charge.
All bespoke tools are non-refundable.