QPlus2-LS
Long Series for improved access.
The QPlus2-LS range is a performance long series tool for many general machine shop operations and applications.

Features
QPlus is designed for the high productivity machining of steels, cast iron and in some instances free machining stainless steel.
Competitively priced it is ideal for general use and comes with extended flute length as standard, and delivers high material removal due to its design recipe and superior coating.
Its excellent stability and free, smooth, chip evacuation make this tool suitable for many applications. Force-resistive submicrograin carbide for strength and toughness. High resistance to wear due to enhanced geometry
Benefits
Higher feeds & speeds
Higher wear resistance
Vibration suppression
Increased material removal rates
Efficient chip removal
Low cutting forces
Excellent finish
Can be remanufactured many times
High rigidity
Application
Slotting
Side Finishing
Profile Milling
Ramping
Trochoidal Milling
Pocket Milling
Side Roughing
Helical Milling
DOWNLOAD BROCHURE
For more information about QPlus2-LS download our brochure.
DOWNLOAD BROCHURE
Create the perfect tool for your job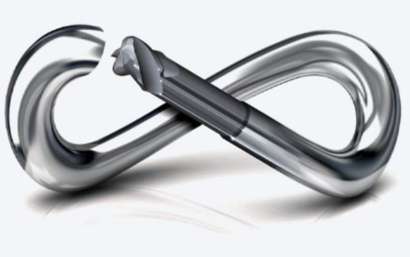 Can't find what you need in our standard QPlus2-LS range? Simply provide your tool specification here and we will provide you with a quotation*
*Minimum of three order quantity
What happens next?
Once you submit your tool specification, our team will review and supply a quotation via email for the quantity specified.
From approval of your order, dispatch is usually 2 to 3 weeks, with a priority service available at extra charge.
All bespoke tools are non-refundable.