QVari-7
Trochoidal milling with high MRR.
A high performance 7 flute end mill especially suited for trochoidal milling.

Features
QVari-7 is a high performance multi-flute end mill especially suited for trochoidal milling in stainless steels, PH-stainless, titanium and other HRSA materials.
High feed rates with low width of cut and full flute engagement results in high MRR. With high core strength this tool provides highly stable cutting in many applications.
QVari-7 comes with chip breakers as standard for excellent swarf management.
Benefits
Higher feeds & speeds
Higher wear resistance
Vibration suppression
Increased material removal rates
Chip breakers for excellent swarf removal and management
Low cutting forces
Excellent finish
Can be remanufactured many times
High rigidity
Application
Side Finishing
Profile Milling
Trochoidal Milling
Side Roughing
DOWNLOAD BROCHURE
For more information about QVari-7 download our brochure.
DOWNLOAD BROCHURE
Create the perfect tool for your job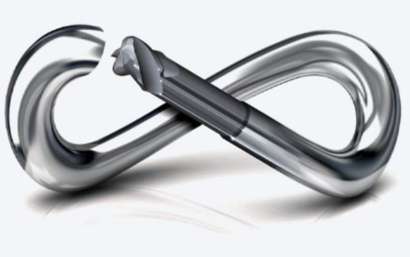 Can't find what you need in our standard QVari-7 range? Simply provide your tool specification here and we will provide you with a quotation*
*Minimum of three order quantity
What happens next?
Once you submit your tool specification, our team will review and supply a quotation via email for the quantity specified.
From approval of your order, dispatch is usually 2 to 3 weeks, with a priority service available at extra charge.
All bespoke tools are non-refundable.