Rapier Clay Tools
The clay cutting specialist
High Performance Solid Carbide Clay Cutters
Features
Rapier is a specialist range developed for the high productivity cutting of automotive modelling.
Using clay milling machines and our Rapier tools, clay modellers have been able to greatly reduce the time to produce the vehicle model by milling the clay closer to the desired depth ready for hand finishing.
Milling studio clay is not as simple as you may think. The clay is abrasive, sticks to tools and clogs in the flutes which can stall spindles.
The cost savings of the combination of the right tool design and remanufacture speak for themselves.
Benefits
Application specific helix angle and flute geometries.
Micrograin solid carbide and a choice of coatings.
Tapered shank for added strength and stability on small diameter tools.
QuickEdge suitable to 'as-good-as-new' many times.
Balanced tools are also available if required.
Available in single flute and twin flute designs in both ballnose and square end versions.
Sizes from 2.00mm dia to 20.00mm diameter with flute lengths and reach and overall lengths to help you achieve your desired result.
Create the perfect tool for your job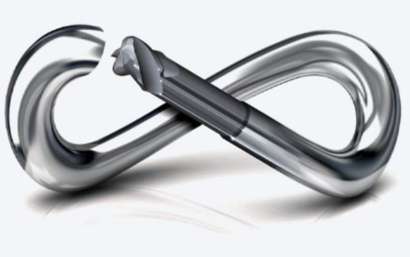 Can't find what you need in our standard Rapier range? Simply provide your tool specification here and we will provide you with a quotation*
*Minimum of three order quantity
What happens next?
Once you submit your tool specification, our team will review and supply a quotation via email for the quantity specified.
From approval of your order, dispatch is usually 2 to 3 weeks, with a priority service available at extra charge.
All bespoke tools are non-refundable.