Reamers
Multi-diameter holes in one operation
High Performance Solid Carbide Reamers and Step Reamers

Reaming is the process of enlarging and sizing a hole by means of a multi-fluted cutting tool. Our precision reamers are designed to enlarge the size of a previously formed hole by a small amount but with a high degree of accuracy to leave smooth sides.
We produce a wide variety of reamer types from straight fluted to spiral fluted in either right- or left-hand cutting.
We also produce step reamers which are used to follow on from our step drills all produced with the dimensions and flute configuration to suit your specific application.
Things to consider which affect the success of your reamed hole:
Pre-ream stock: Generally between 2 and 3% of the diameter is sufficient for most materials for example 2% for steels and tough materials and 3% for soft and non-ferrous materials.
Tool holders: Using hydraulic holders and precision collets is essential for successful reaming
Tool overhang: Using tools that are too long (perhaps due selecting from a standard catalogue) will cause runout.
By using the shortest tool possible you will alleviate most of the problems.
Workpiece clamping: Ensuring the component is securely held is a must to prevent tool breakage, oversized holes, poor finishes and shortened tool life.
Checking TIR: Check the reamer diameter with a dial indicator (at the circular margin). It is critical your reamer runs concentric with the machine spindle.
Drilling
Drilling with Chamfer
BESPOKE PRODUCT
Talk to us now about your bespoke tooling requirements.
EMAIL NOW
Create the perfect tool for your job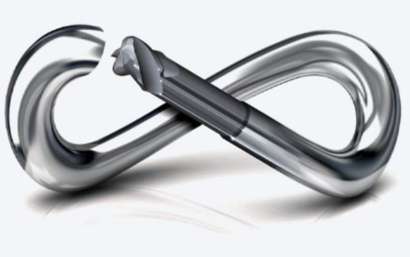 Can't find what you need in our standard Reamers range? Simply provide your tool specification here and we will provide you with a quotation*
*Minimum of three order quantity
What happens next?
Once you submit your tool specification, our team will review and supply a quotation via email for the quantity specified.
From approval of your order, dispatch is usually 2 to 3 weeks, with a priority service available at extra charge.
All bespoke tools are non-refundable.