Spectre
High feed, high ROI.
High feed 3 flute excellent end mill. Designed for Formula 1.

Features
This solid carbide coated high feed tool was initially developed with 3 flutes to machine deep pockets for a UK-based Formula 1 team.
As with all our high feed tools the large radii enables excellent stability when roughing at high feed rates. The combination of our unique geometry, small depth of cut and high feed means clients realise a very good return on investment.
In addition, cycle times are reduced resulting in greatly improved production throughput.
Benefits
Force-resistive submicrograin carbide for strength and toughness.
Neck relieved to overcome reach issues.
Neck lengths to suit your application. 2.00mm Ø with 80.00mm reach.
Coating options to aid chip flow and wear resistance.
DIN or other shank standards as required.
Unique end geometries – 2 flutes and more.
Ideal for extended reach in deep cavities.
Applications
Slotting
Profile Milling
Ramping
Pocket Milling
3D Milling
Helical Milling
DOWNLOAD BROCHURE
For more information on Spectre download our brochure
DOWNLOAD BROCHURE
Create the perfect tool for your job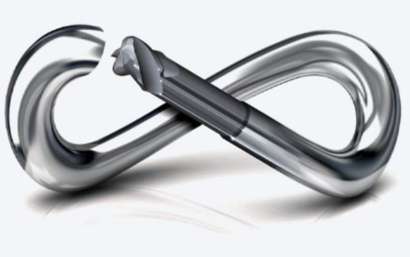 Can't find what you need in our standard Spectre range? Simply provide your tool specification here and we will provide you with a quotation*
*Minimum of three order quantity
What happens next?
Once you submit your tool specification, our team will review and supply a quotation via email for the quantity specified.
From approval of your order, dispatch is usually 2 to 3 weeks, with a priority service available at extra charge.
All bespoke tools are non-refundable.