Turbomill
High stability minimal deflection
Extremely efficient, tried and tested performance taper end mills.

Features
Our Turbomills are designed for harder cutting materials and for high feed applications, as an alternative to standard milling strategies.
They offer greater lateral stability, with the specification of the taper and tip size being an important factor in minimising deflection. This makes the Turbomill better than traditional taper tool designs for three dimensional milling.
Where other methods can cause issues with chip evacuation, using Quickgrind Turbomills in high feed results in cleaner, more consistent cutting.
Benefits
Square end also available with corner radii or chamfer edge protection.
Taper neck to increase strength and rigidity.
Coatings such as MX for steels, XRed for HRSA, TX and TX-R for aluminium.
DIN or other shank standards as required.
Application
Side Finishing
Profile Milling
Trochoidal Milling
BESPOKE PRODUCT
Talk to us now about your bespoke tooling requirements.
EMAIL NOW
Create the perfect tool for your job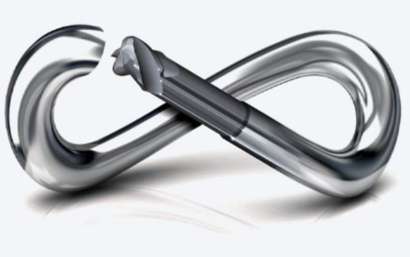 Can't find what you need in our standard Turbomill range? Simply provide your tool specification here and we will provide you with a quotation*
*Minimum of three order quantity
What happens next?
Once you submit your tool specification, our team will review and supply a quotation via email for the quantity specified.
From approval of your order, dispatch is usually 2 to 3 weeks, with a priority service available at extra charge.
All bespoke tools are non-refundable.