ROMI UK Lunch & Learn
May 22, 2019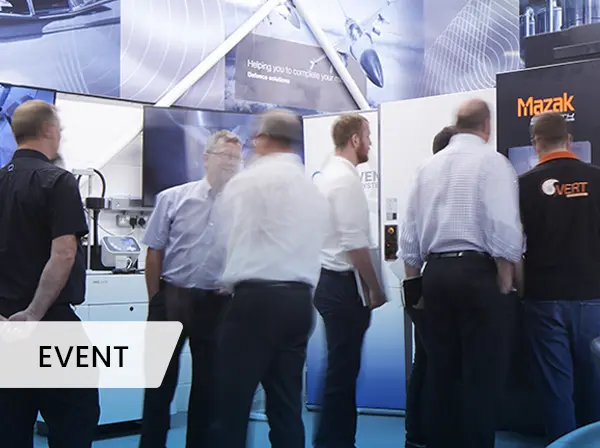 On the 13th June 2019, Romi UK will be hosting a 'Lunch & Learn' combined ROMI stock machine sales event at our Rugby facility.
We have invited prominent leaders from the machine tools / plastic injection moulding sectors to give talks on industry trends. Our partners will also have stands set up in our showroom displaying their offerings, allowing you to talk to them over a drink and canapes.
Throughout the event, several of our machines will be on show, some performing live demo's. The aim is to present our machines in a friendly atmosphere and allow you to get up close to see the machines in action. Trained staff will be on hand to answer any questions you may have.
During the event Romi are doing some incredible special offers on our stock machines, with up to 20% off. This is a one day only pricing event, so don't miss out.
List of trusted Romi partners present on the day include Schunk, Haimer, Quickgrind, Ultrapolymers, Mechatronic, SolidCAM,InTouch Monitoring, Sepro, Solutions 4 Polymers, City & European finance, Cybertools, Piovan, Kawasaki robotics, Blum Novotest, Heimatec, Isocool, 1st MTA.
Schedule:
09:50 am – Reception opens
10:00 am – Showroom floor opens / event begins
10:05 am – Refreshments available
11:00 am – First session of seminars begins
12:40 pm – First seminar session ends
12:40 pm – Lunch break (Our popular main dish of Chilli con Carne will be available)
1:30 pm – Second session of seminars begins
3:00 pm – Event closes ..however we invite you to stay and network as long as you like!
We cordially invite you join us in a friendly environment to catch up on these interesting topics. This is a one day only event, so please add it in your calendar.
To register your interest and to see updates on the event, please visit: https://www.romiuk.com/events/view/95/romi-uk-sme-june-13th-2019
We look forward to seeing you on the 13th June.